Rubberbanditz
I've been given an opportunity to contribute to the blog at Rubberbanditz.com and I'm pretty excited.  You can check out my first contribution here.
For those of you who aren't familiar with Rubberbanditz, they sell resistance bands of all shapes, sizes, and colors.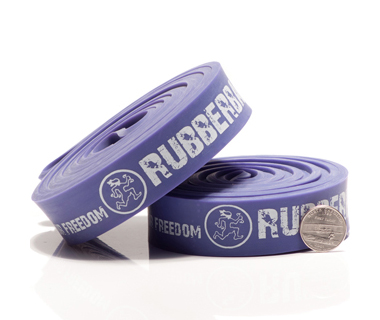 These guys are based out of the Durham, North Carolina area and not only do I really like their products, I love that they actually give back to the community.  They donate bands and are actively involved in getting people of all ages into exercising.
Resistance bands are cheap and versatile.  You can use them by themselves or to add resistance to other types of exercises.
Personally I use them on my homemade pullup bar to actually decrease resistance (I'm a big guy).  I also have another set I take when I travel.
Be sure to check out their site and my post.
Have you used resistance bands?  Let me know in the comments section below.